Dorothy Shain has such a warm way of speaking and a soft intentional focus, that a conversation with her can make you feel like you're the artwork on display – in a really, really good way. It's likely this same focus and genuine mien that has propelled her career as an artist. We're not the only ones who feel this way – comedian and author Mindy Kaling recently boasted about her commissioned piece from Dorothy on her Instagram. As a South Carolina native, one could say that Dorothy was blessed with southern charm. While studying Art in college, she made the decision to join Semester at Sea, (a curriculum taught on a cruise ship during a multi-country voyage). Needless to say, the journey abroad kickstarted her love for travel.
"When you're away from home and outside of your traditional network, there's no competition. You're free to create on your own," she says. "I try to keep that mindset and bring it back home with me."
There's an inward parallel between travel and art – both create subjective, often emotional, connections between their subjects. It's this personal connection that Dorothy is able to extract from a particular destination and apply to her own work. Her recent collection inspired by the landscape of Jackson Hole, WY sold out quickly.
"It's a transfer of energy – it's not really about the connection that I had with the landscape. It's about the connection the viewer has with the painting, and the stories that they bring to me after seeing it," she says.
Dorothy took a break in the studio from working on her next collection, inspired by Guatemala, to chat with us about how to travel like an artist. Pack a notebook and order a travel-sized artist's set – you never know where you'll be when inspiration strikes next.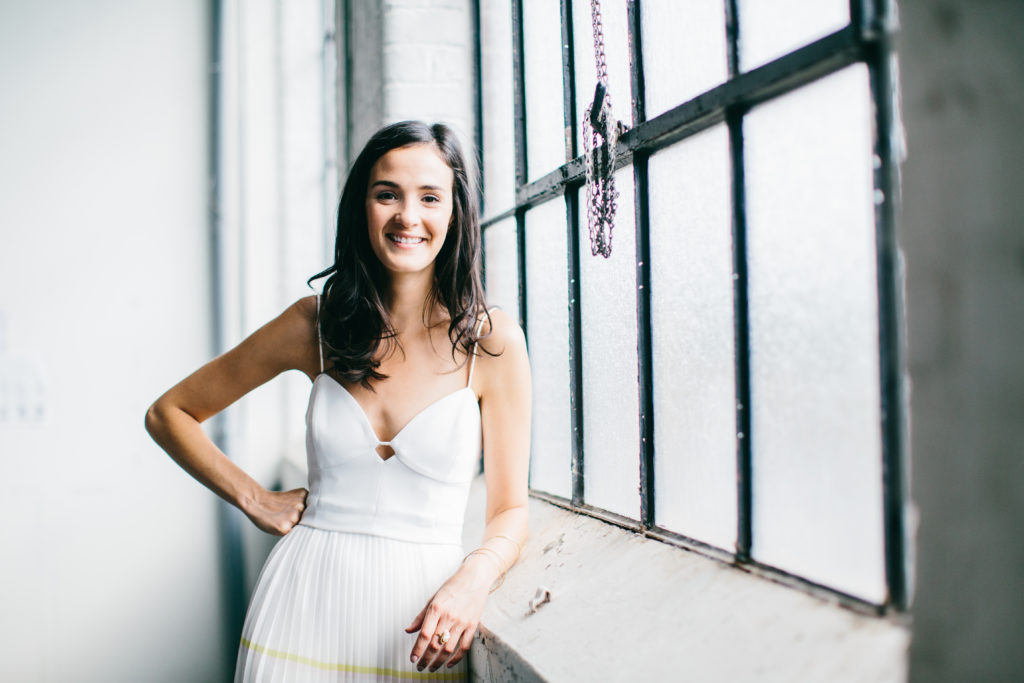 What do you always bring on a trip? My Bose Bluetooth Headphones. I decided to bite the bullet and invest in a pair last year. They are a game changer for me. They allow me to get work done & focus anywhere, relax on an airplane (I can be a nervous flyer), and fall into a music or podcast trance. I seriously can't live without them. What do you do on a long layover? Long layover . . . . I always do some airport exploring to find the best restaurant. I am that nerd who googles reviews until I find something I want to try. I usually get situated at the bar, order a bite + a glass of wine, & treat myself to a stack of magazines. I'm also a bit of a health nut so I love exploring to see what health snacks the stores have. If I am really desperate, I will turn my "steps" on on my iPhone and just do laps while I listen to something to get exercise. I walked 5 miles one time…..no joke. #bored. What do you download / do to keep busy for long-haul trips? Podcasts. I can't get enough. I love listening to business ones. Forbes has a great one that interviews women who have started million dollar businesses. What scent takes you back to a destination? Sunscreen. Whenever I smell it on my clothes when I am unpacking, I am instantly taken back to the beach. Favorite travel ritual? Magazines or a book + snacks in the airport store. Everytime. Biggest hotel pet peeve…No room service! If you had to assign your recent destinations a color name, what would they be? Smalt Blue. How would you describe the relationship between art and travel? Travel fuels art. The colors, cultures, sites, conversations, & people all work themselves into my pieces. What galleries are on your bucket list? The Soco Gallery in Charlotte, NC. I dream of having a show there one day! If you could have dinner with any artist, past or present, who would you dine with and where? Matisse. I would let him choose. What's your favorite souvenir from a recent trip? Bracelets from Guatemala. I pile them on & they remind me of where I found them and the people I met along the way. What do Southerners always do better? Feed people. Southerners have this amazing ability to comfort people with food & cooking. My family always jokes, if you come to our house for dinner, be prepared, you will be force fed sticks of butter. How do you know when you're home? When my mom texts me and tells me to come over, she cooked me dinner. How can art help connect humanity and mend fraught international relations? I think that art has such a voice and when used correctly, it can really be a tool to add good to the world & invite conversations around important issues. This world needs more…Peace.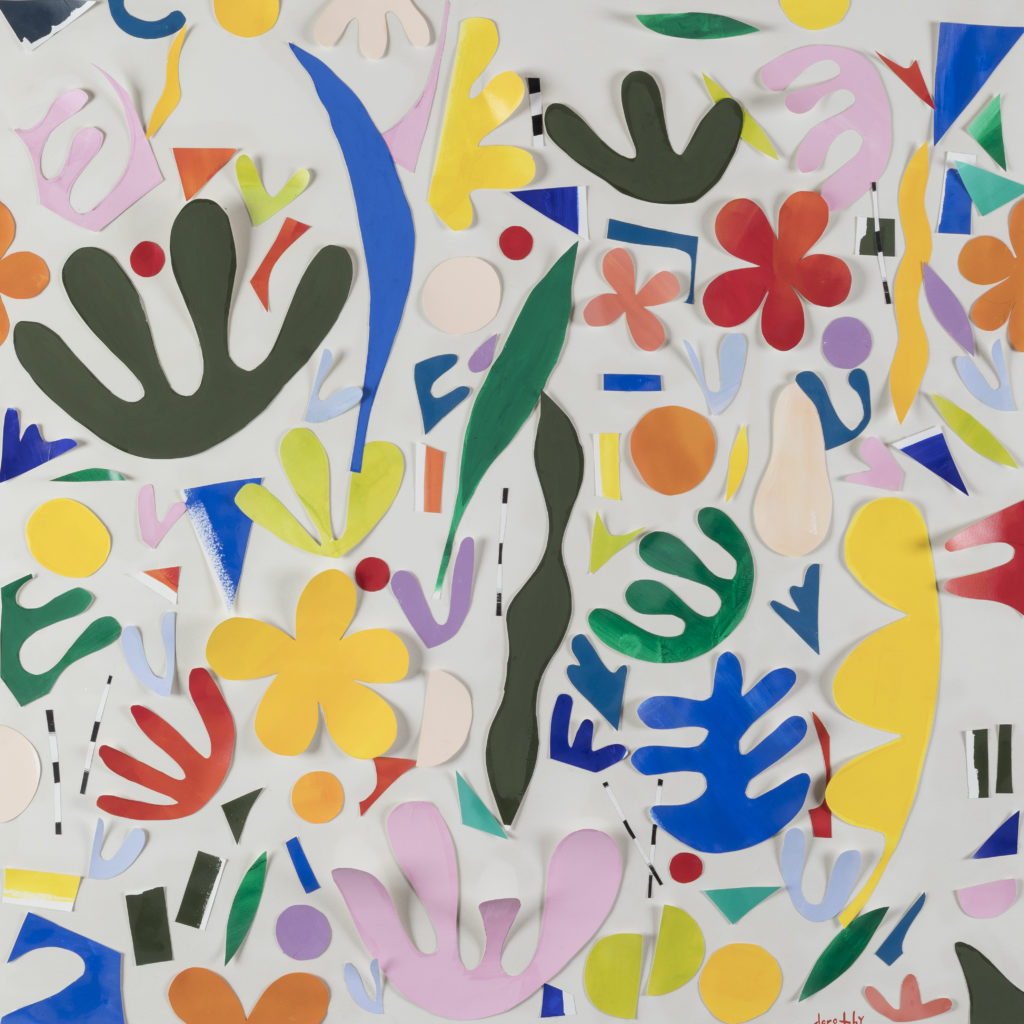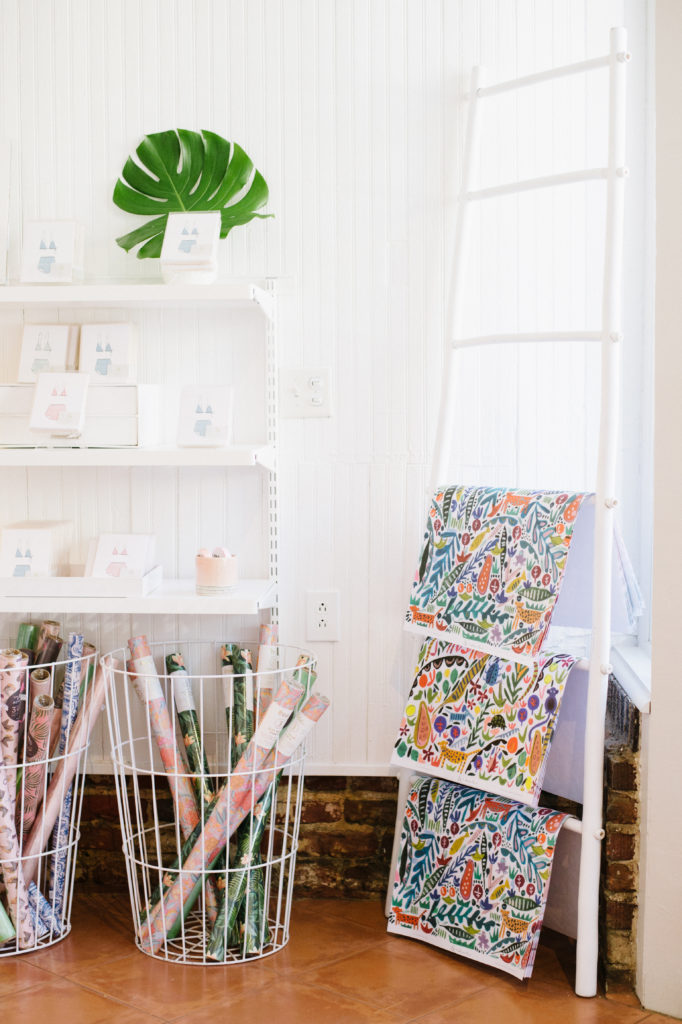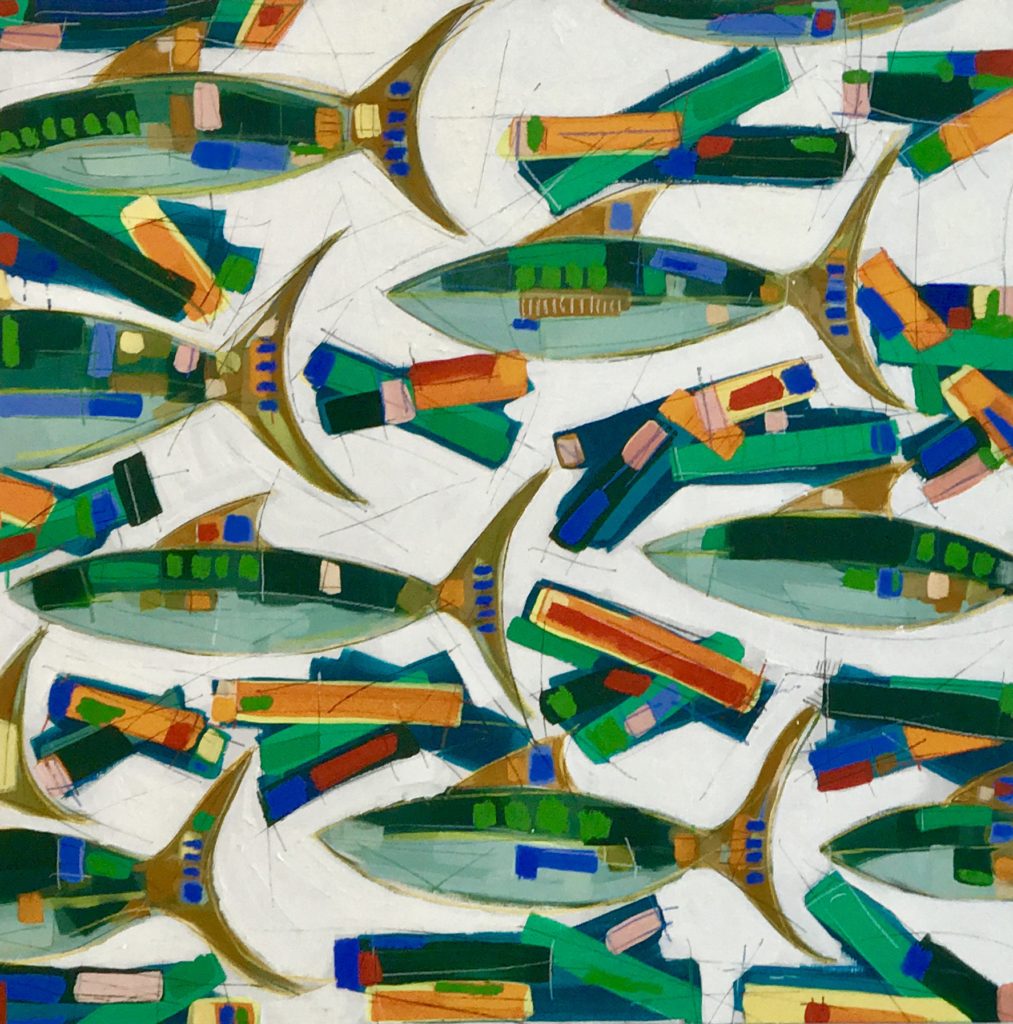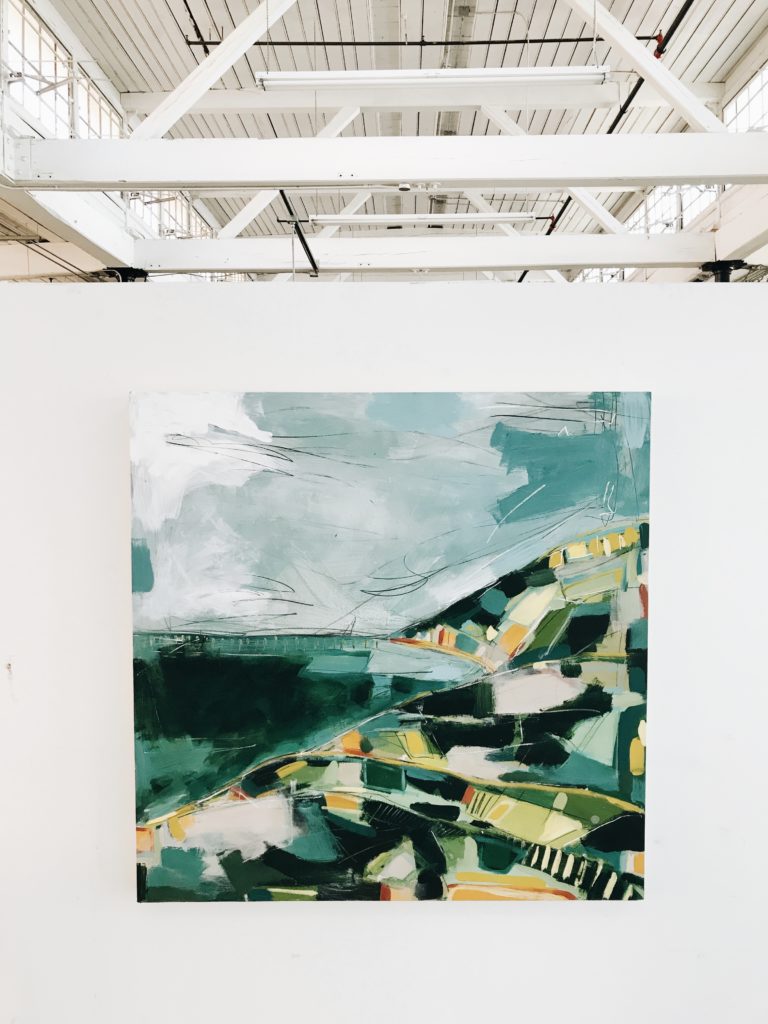 Shop Dorothy Shain's In-Flight Essentials: